---
---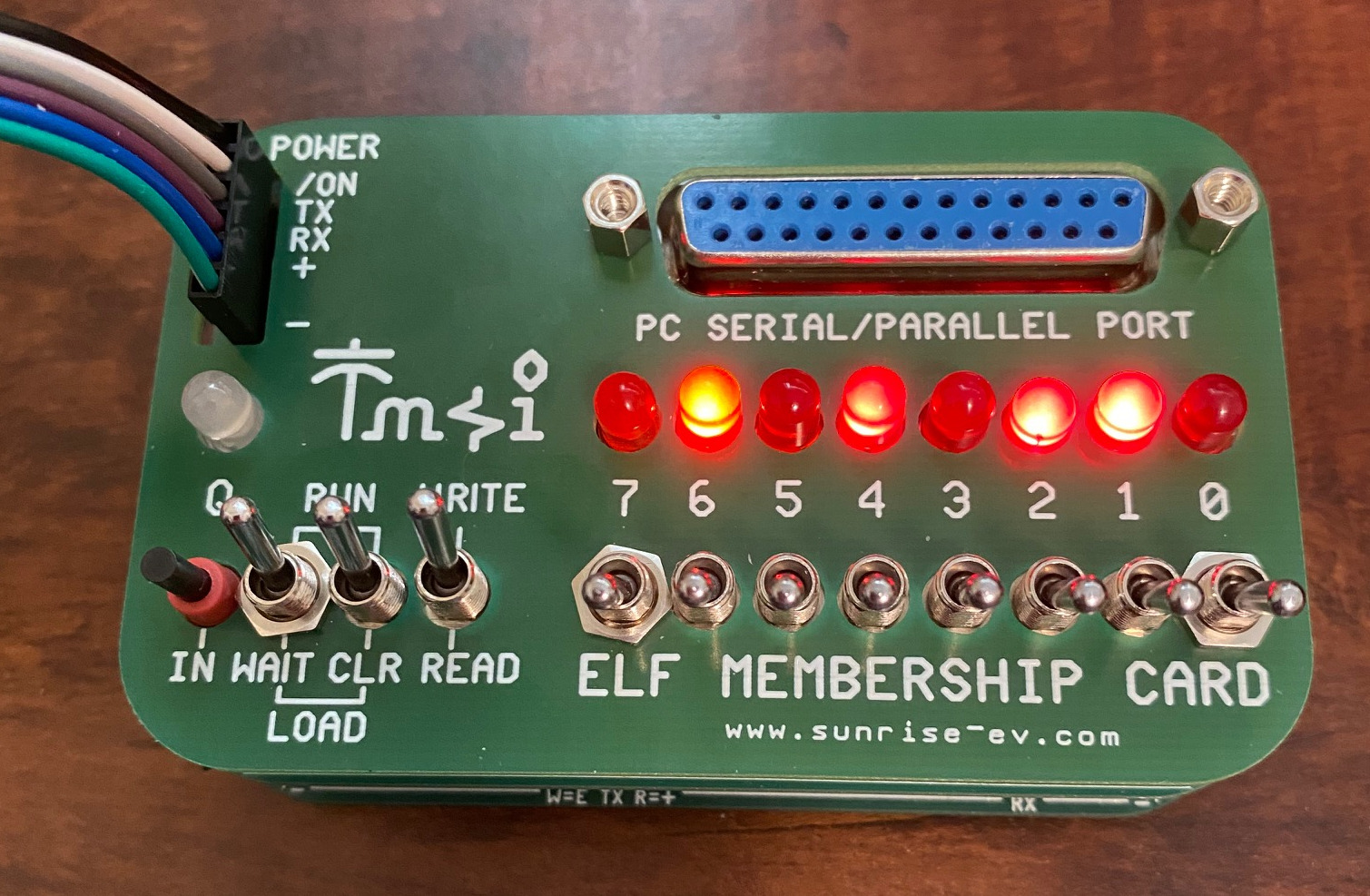 ELF 1802 Membership Card
---
---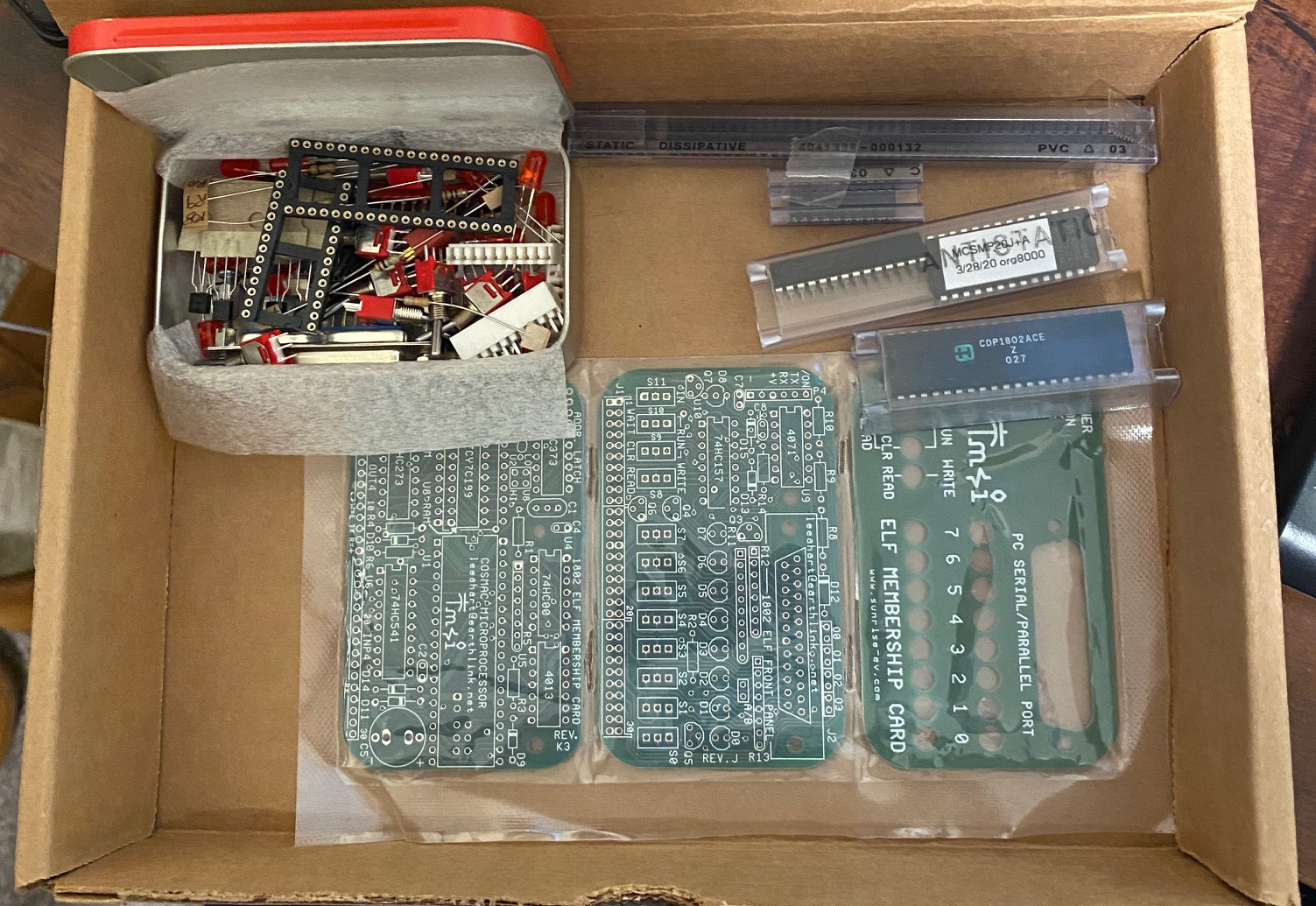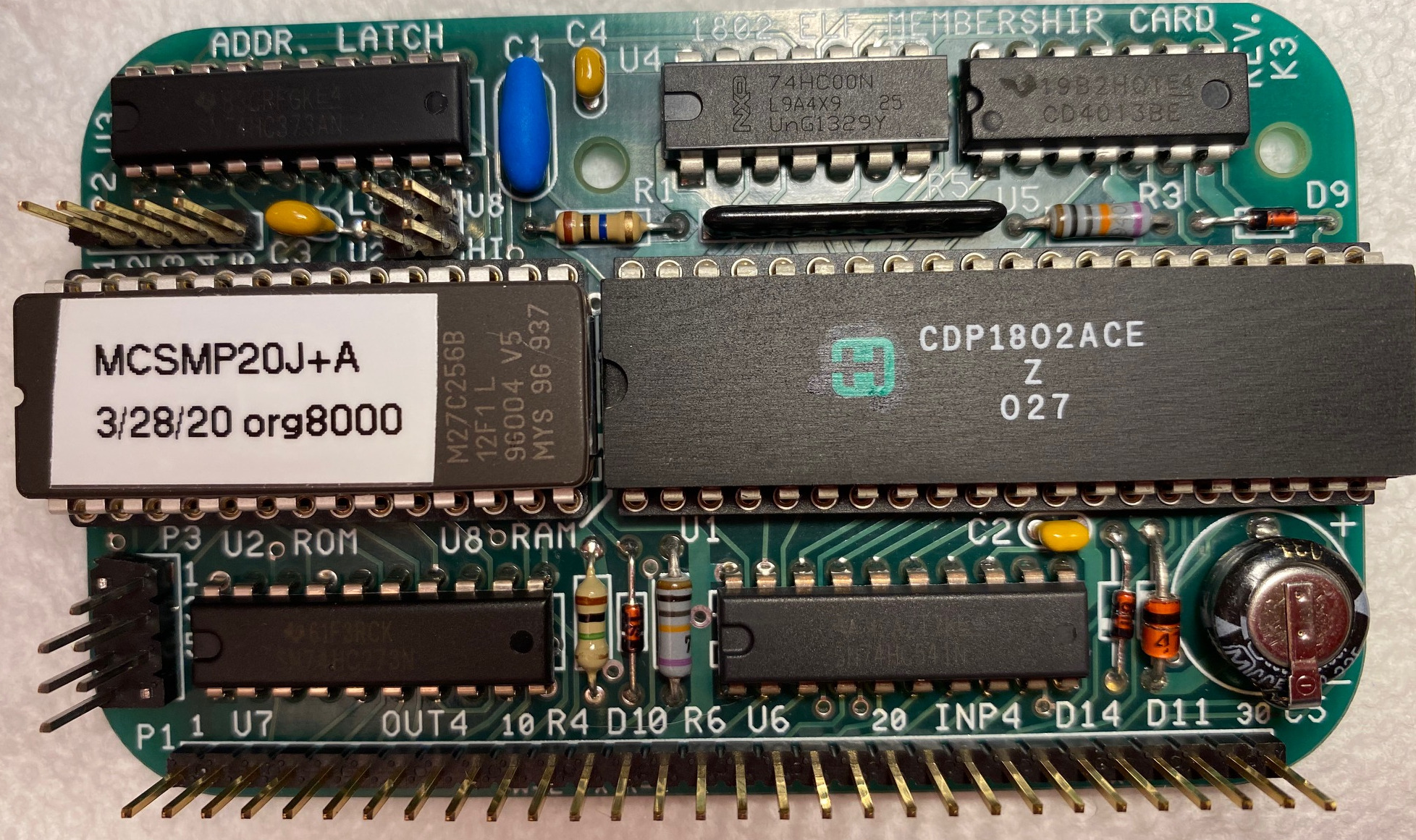 October 31, 2020 - The Elf Main Board is complete.
Note: Connection for Raspberry Pi 4 using Raspi OS - Adafruit USB/TTL cable - (Pin 1 - G - Black, - Pin 2 - N/C, Pin 3 - N/C, Pin 4 - Green, Pin 5 - White, Pin 6 - N/C). Open terminal window from command line with: screen /dev/ttyUSB0 2400 (This retro computer does not connect well at faster than 2400 baud but your are welcome to try with your setup.
November 1, 2020 - Cosmac Elf Complete - No smoke but no lights either. :(
November 2, 2020 - Spent extensive time troubleshooting.

I believe the Elf is now operational!
I found a number of things to solve the problem.

R1 the 10 Meg ohm resistor for the oscillator circuit was open. I knew to check here due to testing prior to installation during assembly. I was measuring about twice the proper value. It must have opened during the installation process. There was no discoloration or any outward sign of damage.
Due to the installation of additional memory and an advanced ROM chip, two jumper traces had to be cut. I don't believe I cut one of them deep enough. Additional trace removal seemed to solve that issue.
Upon advice from the designer, I had to ensure that pin six on the power in header is grounded. If that pin is not grounded, the Elf is placed in sleep mode. For the time being, I am using a FTDI cable connected to an operational terminal on my RPi to pull it to ground. I will need to find a solution that does not require a computer. I will have to look at the schematic and find a suitable grounding point for that pin.
Lee Hart the COSMAC Elf Membership Card developer was very helpful with the troubleshooting.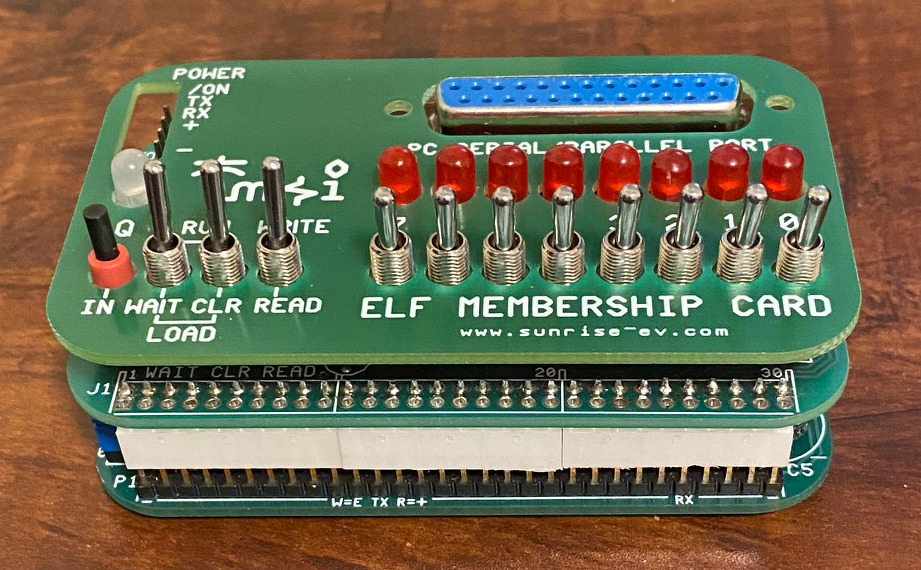 November 3, 2020 - Complete Elf Computer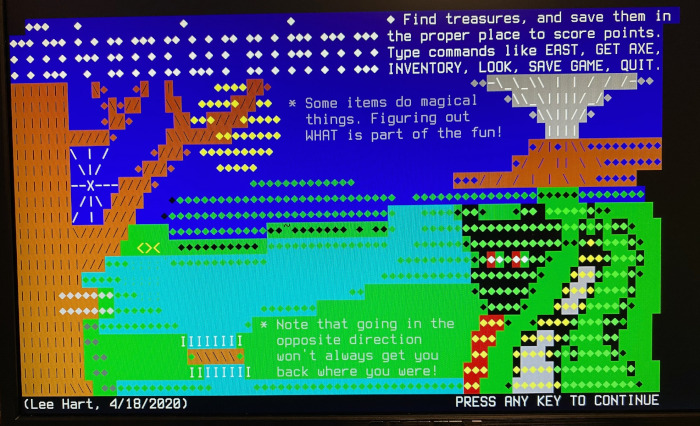 Elf running Scott Adam's Adventureland game through a Raspberry Pi 4 virtual terminal.
To be continued: ;)
---
---