---
---
December 17, 2020 - Board is on the way.
December 19, 2020 - All parts are ordered. The HEX digit display is now obsolete and difficult to find. I have six on the way from an Asian company. They will probably arrive in late January 2021.
January 10, 2021 - The hex displays from Asia have not arrived but six ordered through Amazon are here and ready for installation.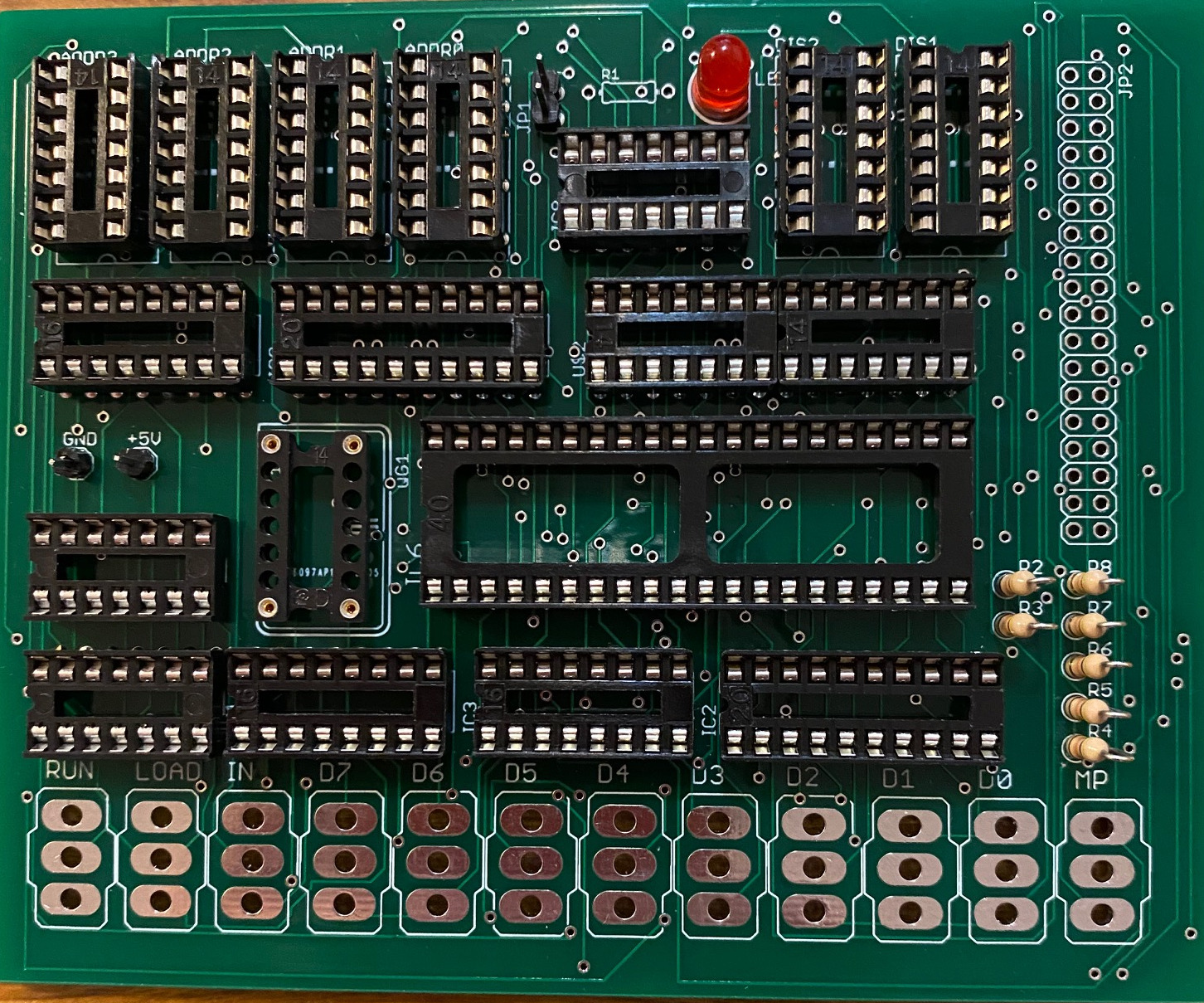 Micro Elf Board Complete except for toggle switches. All other parts are ready for final parts install.
February 1, 2021 - At long last I have located and obtained the necessary switches from All Electronics!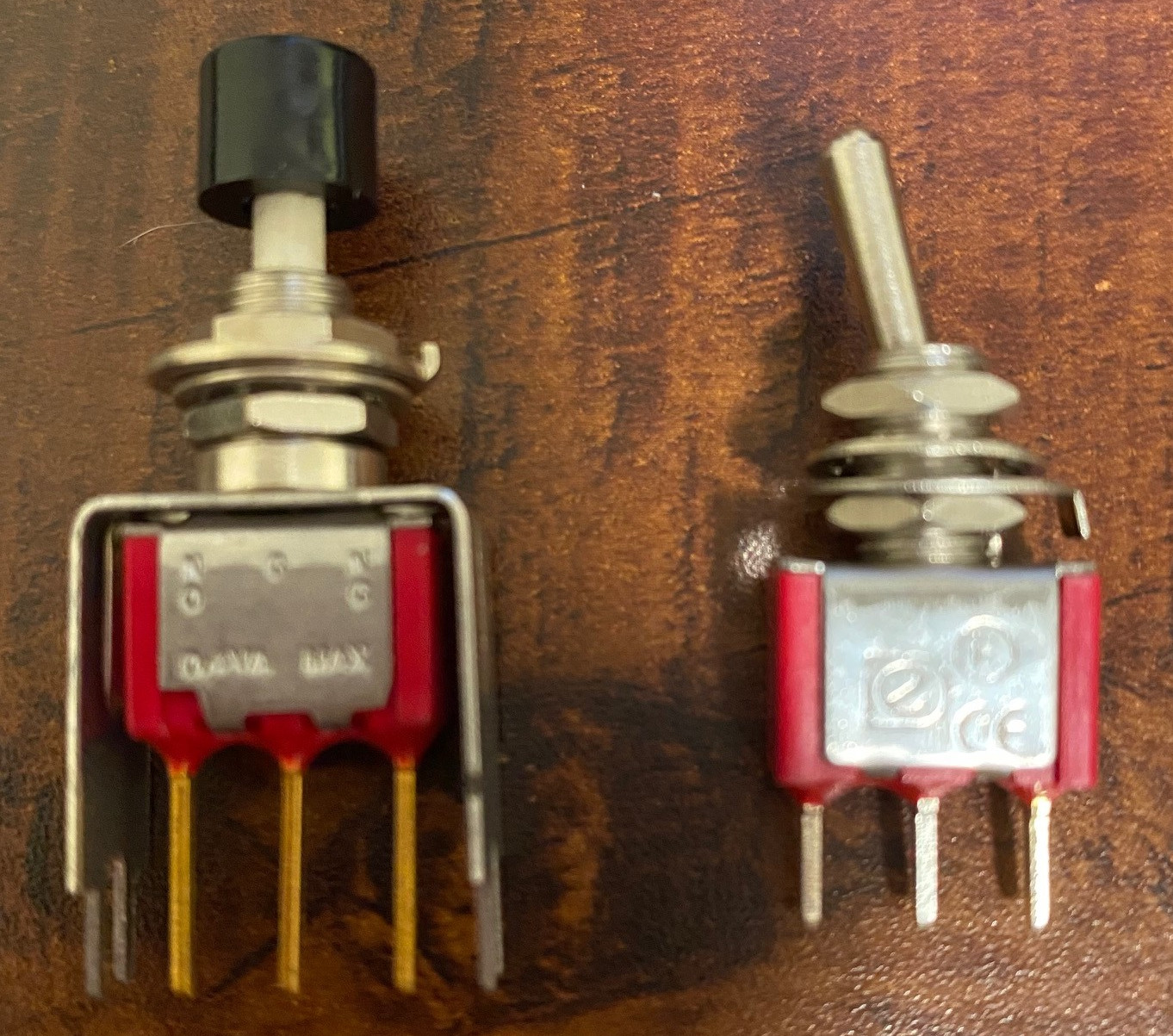 Micro Elf Switches
---
---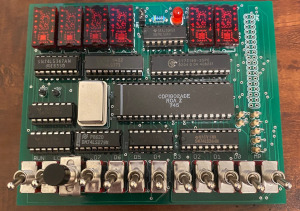 Micro Elf Board Complete - February 3, 2021
February 4, 2021 - Unfortunately, the pin placement of the push button switch switch is incorrect. The mounting holes for the switch are not ordered sequentially. I am having to remove the switch and perform neuro surgery on the traces. I will need steady hands and a lot of magnification! :(
April 26, 2021 - Now repaired and Operational!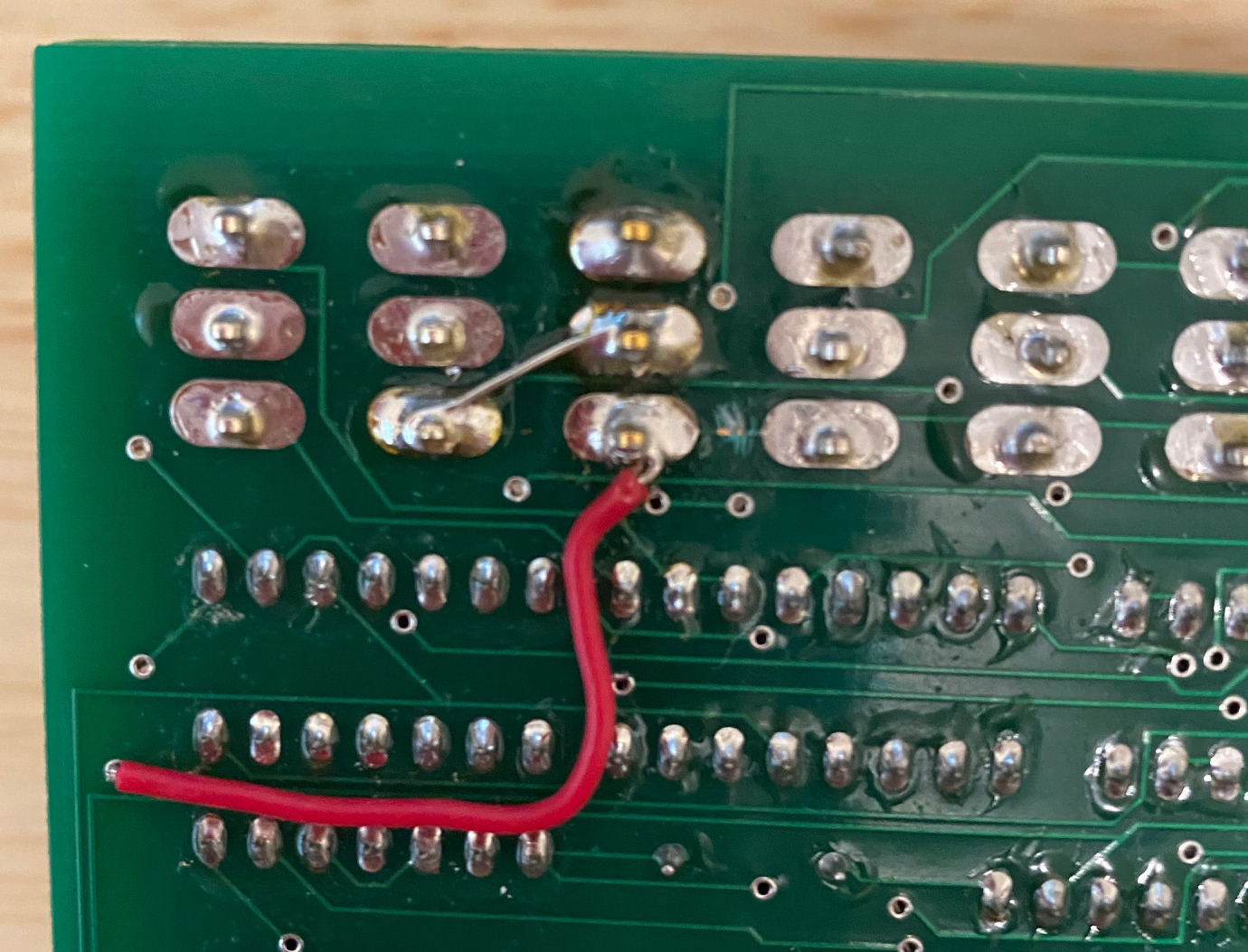 Micro Elf - Circuit Board Modifications
---
---